Application Of Lipstick On Different Lip Shapes
Put the right lipstick in the right way and conquer the world. But Happiness can be as simple as you applying proper lipstick according to your lip shape. Let's cover the basic lippy rule; it's time to apply it like a pro. Wear your rouge according to the shape of your lips to achieve that perfect smooch every day.
Rule 1: Exfoliate
We always exfoliate our face mostly but do you ever concern about exfoliation of your chapped lips? Exfoliation of lips is a must while applying lipstick so you can get a smooth canvas. To do that, prepare a scrub by mixing equal amounts of honey and sugar and scrub your lips gently. You can also scrub your lips with a toothbrush after applying this mix to your lips. This will help get rid of dead skin or any grime or dirt from your lips.
Rule 2: Hydrate
For hydrating your lips, apply a thin layer of balm on your lips before applying lipstick. Let your lips soak in it for a while. Hydration is necessary especially when you using matte lipstick because it is super drying. Please don't apply balm after applying matte lipstick, matte lipstick look will be destroyed. It will look like shine or glossy lipstick.
Rule 3: Prepare with Prime
Use a primer to pamper your lips and keep your lipstick on for longer. A light layer of your concealer will do the trick. It provides long-term hydration, reduces lipstick fading and feathering, and refines and smoothes your lips all day long. Your lips aren't naturally one color, so unless you create an even shade with primer, your lips won't look like the lipstick — it'll be a bit more subdued. Coating your lips with primer before applying liner and lipstick helps the colors look vibrant and keeps the formula from smearing. Or if your lips have a lot of pink or red tones in them, pat concealer over them before you apply any lipstick to nude them out. This helps ensure that your lip color will look exactly how it does in the packaging on 3your lips; otherwise, the pink or red tones will alter how the color appears when you apply it.
Rule 4: Lip Liner
Now, whatever you choose a lipstick shade to apply, use matching color lip pencil or lighter than your shade of liquid lipstick to line and fill the lips. This will prevent the product from settling into the lines. Create a sharp line. The biggest mistake people do while applying lip pencil is no one put the lip line at the end of lips. Draw a definite shape, lip liner plays an essential role to give the best shape. This perfect lip color that not only wows but lasts
Rule 5: Apply Lipstick
It's time to apply your lipstick; you can apply with a bullet (direct lipstick) or lipstick brush or with your index finger. Too much lipstick can make your lips look cakey and can even mean it gets transferred easily on your glass. So start with little and then build up if you need more color. If you applying liquid lipstick but want matte finish then you can set translucent power over your lipstick. A tiny bit goes a long way and ensures your lips don't get cakey. A powder sets the lip color and avoids pesky transfers
Rule 5: Neat it with Concealer
Want a perfect pout in every click, then concealer is your new BFF. Dot your concealer around your lips to sharpen any lines, and to emphasize your fabulous lipstick! Now you are ready to go!
Applying Lipstick on different lip shape
Lips and eyes are the most beautiful feature on our face created by God. You know all lips shape are not the same. There are various types of lips and different type of technique to apply lipstick according to shape. We all learned how to apply lipstick but now let's know your exact lip shape and how to use proper technique in order to achieve the pout of your dreams. You can make a few changes to them so that they look beautiful. Different type of attractive lips:
Top Heavy Lips

Bottom Heavy Lips

Uneven Lips

Flat Lips

Thin Lips

Overlarge Lips

Small Lips
Top Heavy Lips
Makeup for the top-heavy lip is very simple. : Start by lining your entire lip, putting a little extra emphasis on the bottom liner. Try applying a bright shade of lipstick on your bottom lip, followed by a darker shade of the same color on your top. By adding a dab of either white or nude eyeshadow to the center of your lower lip, you'll be able to create an entire fullness to your mouth that will absolutely make your look
Bottom Heavy Lips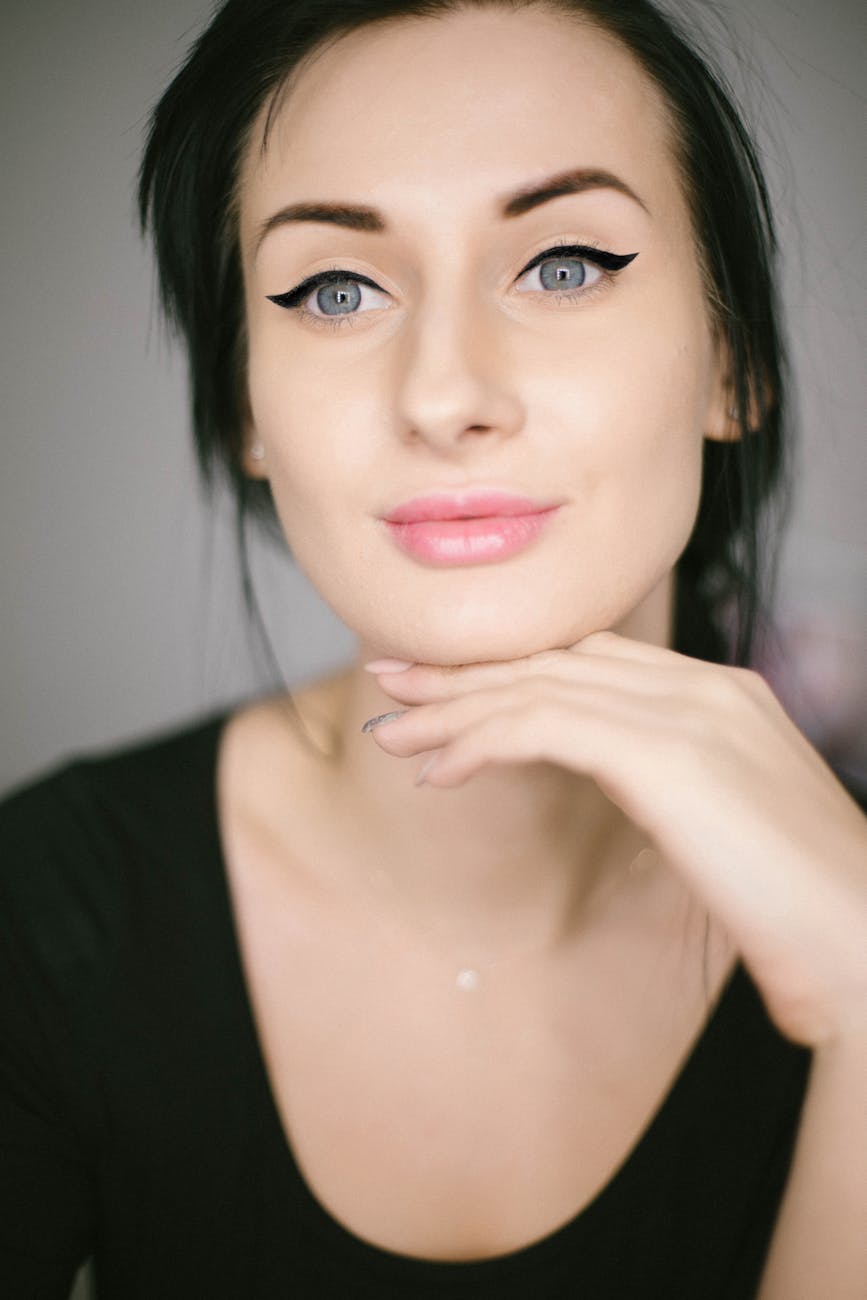 This technique can go two ways, depending on which lip shape you desire. If you prefer fuller lips, line your upper lip outside the edges and finish off your lipstick with a gloss. For those who prefer a narrower pout, apply a lip liner inside the edge of your lower lips and stick to darker lipsticks!
Uneven Lips
To make your lips appear equal, close mouth, beginning at the "V" shape in your upper lips, continue the side that is not uneven, take a sharp lip liner pencil and use short strokes to follow the natural lip line to the corner of your mouth. Repeat on the other side of the upper lip (the uneven side) line just outside the natural lip line where it's uneven and try to make this side as even possible as the other side. When you finish with the upper lip, start at the left corner of the bottom lip, just inside the natural lip line, and move outward to the middle of the lip and do the same for the right side. If the unevenness is too obvious, use two different tones of lipstick: use a lighter tone on the thinner side to pop it up and a darker one on the other. Don't forget to blend!
Flat Lips
Lips with a flatter shape have less curves than other shapes, meaning they don't have the traditional bow shaped lips on top. If you want to create slightly more curves to your lips, try taking a liner around your entire mouth, and really making sure to emphasize the "m" bow shape of your top lip when you get there. Flat lips are the lips with no dimension. Avoid dark lip colors for flat lips because such colors will make them look flatter and smaller. Softer, lighter lip colors are best for this type of lips. A good idea is to apply the same color all over your lips, and then, to make your lips plumper in appearance, apply a shimmery highlighter to the center of both your lower and upper lips. Alternatively, you can choose to go for ombre lip effects.
Thin Lips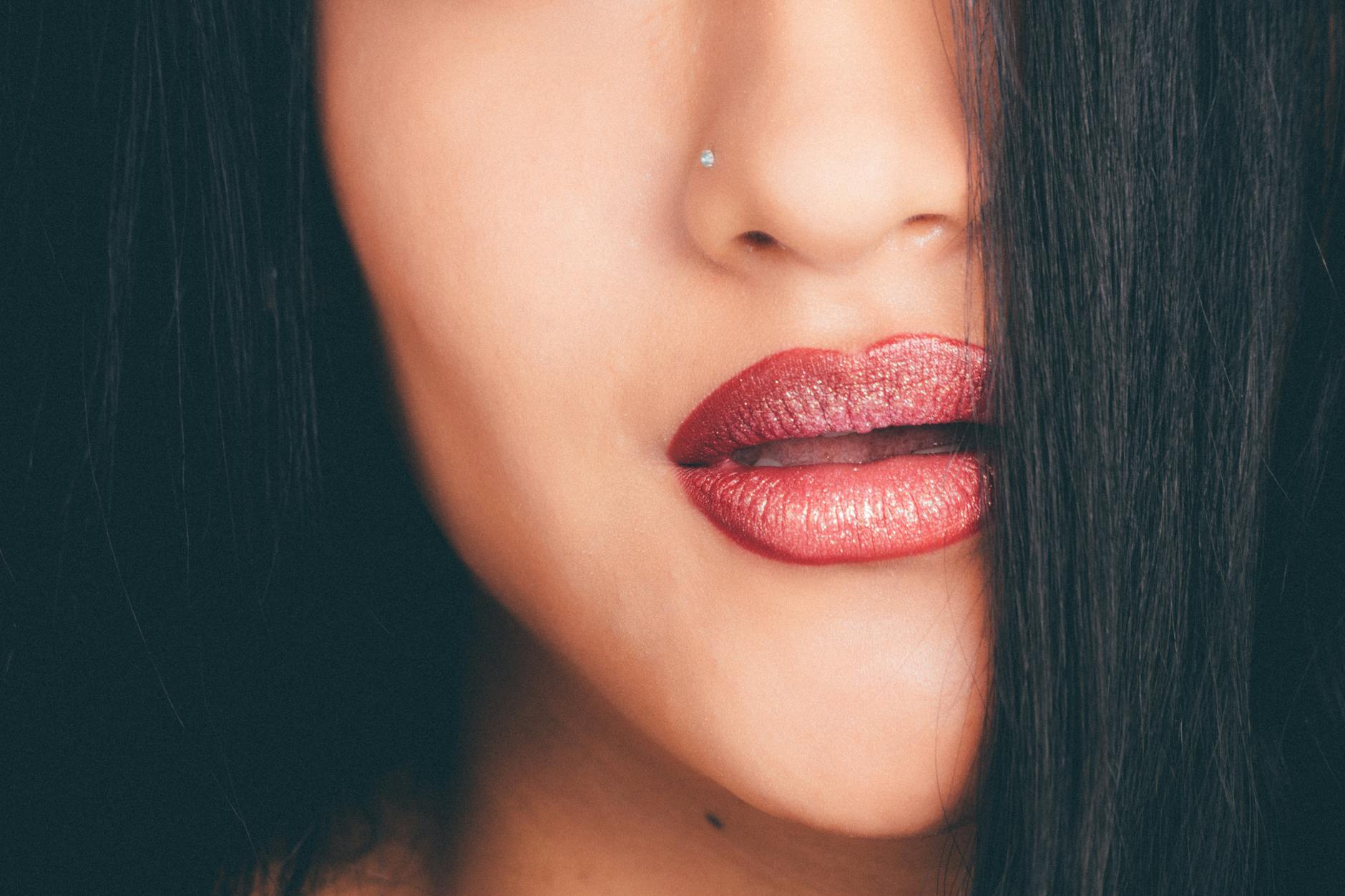 If you have thin lips then you can try a lot on thin lips. As usual, start with a liner. Draw the outline of your lips just outside the lip area. Now rub it gently. Now, apply a darker shade of lipstick to the lower lip and a lighter shade of lipstick to your upper lip. Now, take a lip brush and rub both the lips gently to give it an extraordinary look.
Overlarge Lips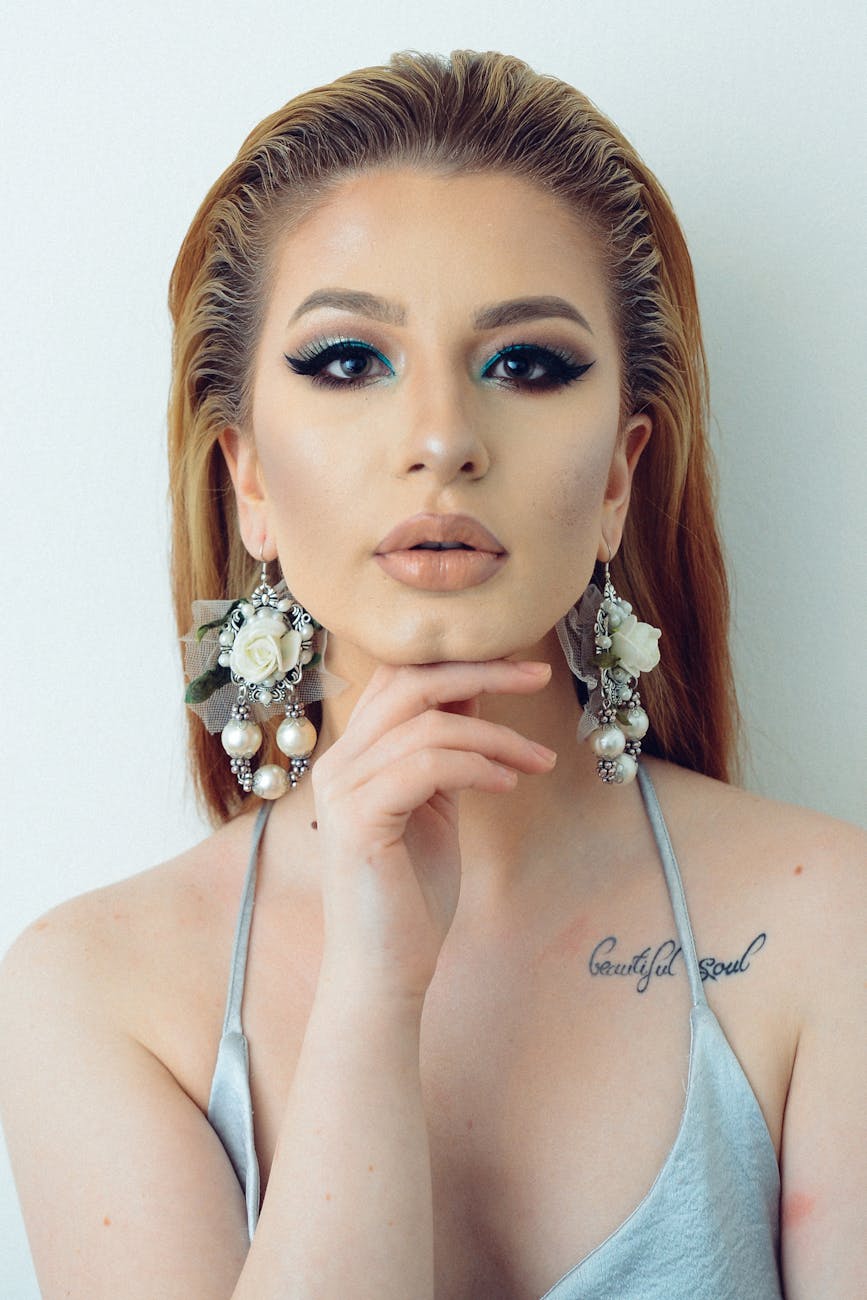 Overlarge lips have the ability to dominate your face. Always make sure to stick to softer lip colors with a rich matte consistency, so that your lips appear soft and even. Here are a few tricks to stay away from the attention from overlarge lips: If you're looking for a more subtle look, try lining ever so slightly inside your natural lip line. Go for nude lip shades. Focus your makeup more on the eyes and on the cheek region, so that you draw more attention to your eyes and cheeks rather than on your lips.
Small Lips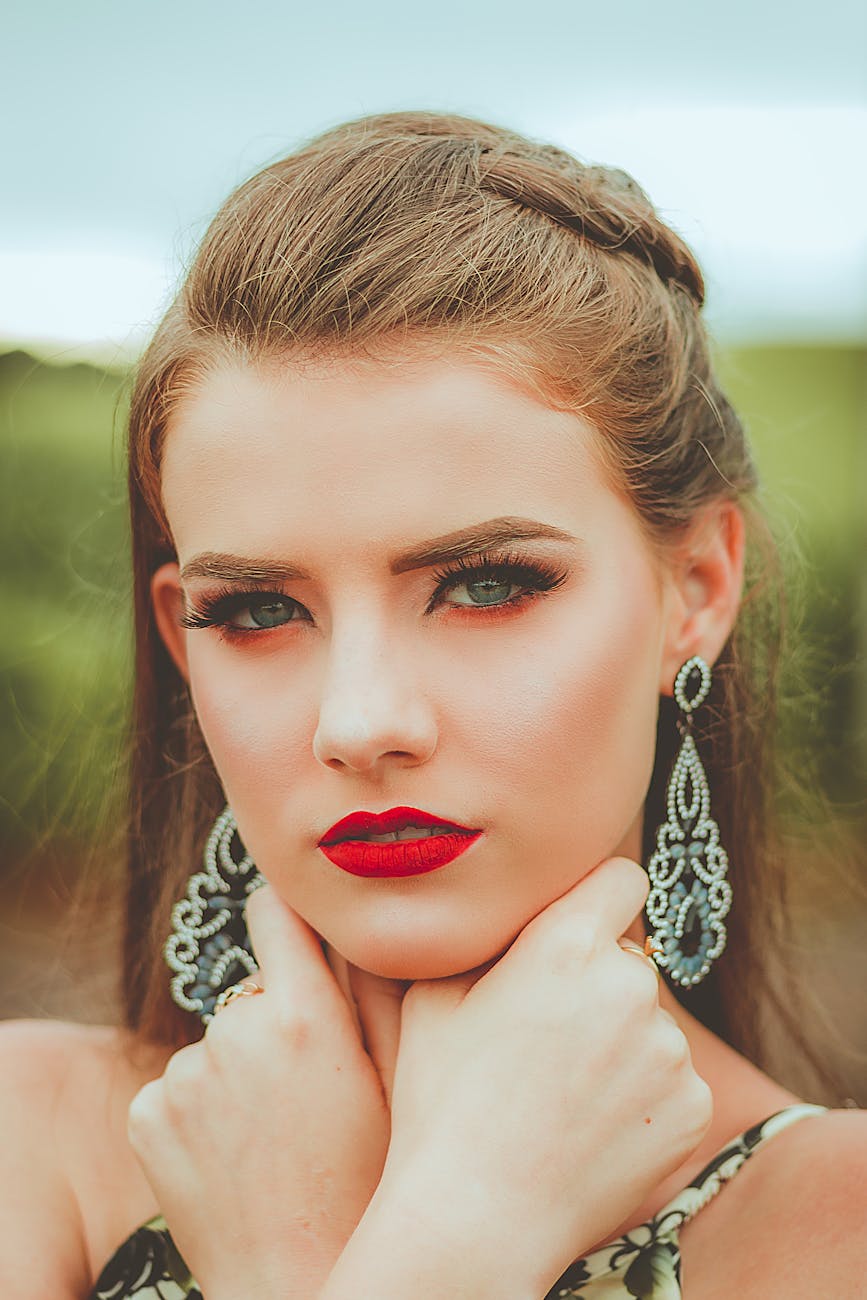 Having small lips? Don't embarrass. Apply this trick of applying lipstick you can achieve widen or elongate your smile. First, line your lips all the way around with soft liner and blend it for a natural look. Apply bright, shimmery and glossy shade which will give you define look and the utilize highlighter and pop some on your cupid's bow and in the center of your bottom lip. This will create an illusion of fuller lips.